A MESSAGE FROM MANAGER EDDIE
:
Hey guys...... I got a message from the legal rep for Mike that his home has to temporarily close for needed repairs that are major, so it is safer to shut down the events until further notice. Once the repairs are done, the city will inspect and then recommend changes or give approval. The anniversary celebration will be rescheduled along with the barbecue and announced once we know, and Mike's legal rep says it is okay. Separately, I am told that the once-per-month free POTLUCK GROUP which also does the separate Cinema Night will continue at a Laguna and Santa Ana house, so watch your e-mail. The next movie "Out In The Dark" is Fri May 26th at 7pm. The last CMG (California Mens Group) movies were Supernova and Anthony Hopkins in The Father.
L.A. EXCLUSIVE DIVISION (Members by Invite Only; Password Needed
O.C. INCLUSIVE DIVISION (Any male that is in our social group: This website)
O.C. Next Event:
TEMPORARILY CLOSED FOR REPAIRS
- Fire and Noise Abatement neighbor consideration dictates a maximum capacity at one time of
120 humans
. The property can handle a far larger crowd by fire code, however we want to keep the convo chatter and music lower than our very loud, Karaoke-singing and partying Asian and Mexican neighbors, so after a fire official's consultation and noise dB test in 1997, we decided ourselves to cap at 120 persons.
The Average night's RSVP is 51-75
. After 120, we queue a line outside waiting for those who leave to admit friends waiting to come in. Parking is limited, so see the advice below on arrival times and parking alternatives. - NEW MANAGEMENT SINCE JUNE 2021
, admitting 2,200+ new guys and about 12-15% hotties over the last 26 months. And 95% of the old hoarder junk was removed by May 2023. Renovations and improvements continue. - Open Bar |
First of 2 new Jacuzzis
& Afternoon Grilled Hot Dog Sundays START IN JULY 2023!
Next O.C. events are
: ---> Sat May 20 -CANCELED Sat MAY 27th -Anniversary to be re-scheduled
(See below to always check for Breaking News in case we cancel/change)
See entire 2023 calendar, further below.
SAT MAY 6th NIGHT WEATHER: Updated FRI 5/5
BREAKING INFO
:
The remaining events for May are canceled while renovations and repairs continue. See my message at the top. Manager Eddie Check here and/or call the Direct Line (714) 705.6960 BEFORE leaving to drive over to us, in case of any last-minute change / cancellation / weather / parking. Check the Twitter feed for crowd info as the event progresses through the night.
ON AN EVENT NIGHT
:
Since our small team is too busy to answer e-mails or phone calls, please check our TWITTER feed to see updates on how the event is going, and if we will extend past 1 a.m. If you ask a question already repeatedly answered on this website, we don't have time to tell 200 inquiries separately, especially 72 hours before and ON the event night. The prices are inexpensive because our team are volunteers. You need to READ everything here or search for keywords! We have so many annoying "duh" guys who get our newsletter with the address, dates, times, website and driving directions at the bottom of EVERY newsletter, yet they will reply to that very e-mail and say, "Is there an event tonight?" or "What's time do you open?" DUH!
https://twitter.com/theLAOCjacks
STREET PARKING NOTE
:
If you see neighbors putting out Garbage-Recycle BINS or cones on the street blockig an available space, it is because they haven't taken bins in yet or put them out too early. You are free to step out of your car, and move the bins to the 'sidewalk'/grass area, and park there. (There is no paved sidewalk in the OC house near-neighborhood; see pic below).
WE CAN'T SAY IT ENOUGH
:
GENTLEMAN RULES APPLY!
Treat others with courtesy and respect. NO walking around the neighborhood coming to or leaving being loud, rude, disrespectul,
OR wearing lingerie or exposing your body!
This is a residential area with children and underaged teens – it is where we support and love our neighbors. Complaints on any rule can get you expelled from our private social group. While on our property: NO BAREFEET OR SOCKS ONLY-- YOU MUST HAVE FLIP-FLOPS, SANDALS, OR SHOES
WHEN WALKING AROUND for your safety... no exceptions
.
OPEN BAR ALCOHOL POLICY AND FINANCIAL SUPPORT OF MADD.ORG A new initiative by volunteer Manager Eddie.
When founder Mike started in 1994 May, it was a no alcohol event. Then it turned into a BYOB social amongst friends. Then, Mike started serving beer. Plain, everyday beer. The relaunch and start of the hoarder mess removal in 2021 June made drastic changes that saw our circle of friends grow. Past "trouble" with neighbor complaints and police calls were never a result of our private social events, but, Mike's bad judgment in helping too many homeless and drug addicts who gathered at the nearby park and heard of his generosity in passing out money, food and shelter. 2021 started the eviction, restraining orders and "diligence of vigilance" discipline that cleaned up the act. The neighbors saw a huge difference and expressed appreciation for the 180 and peace and quiet enjoyment of their homes. You should note that
no part of the Donation ask goes to alcohol
. This private social event does not skirt the law and sell alcohol. All of the donation ask goes towards expensive entertainment, massage dudes (when we have them, they take 95% of your donation!), and the growing electricity and food cost used by the events. Mike started in 1994 with a $5 ask, and no one is turned down if they can't donate. The #1 item in the Patio Bar according to inventory?
Bottled water
! Boy, do you boys drink a lot of it. Multiple cases. Even today, Mike can be seen at the market loading cases of water for you at age 73! And we recycle the empty bottles to prove it! Mike has been fortunate that in the last 2 years since the relaunch of clean-up and safety improvements, only 5 people were permanently banned due to getting drunk. Two rode in via Uber or bicycle; and three were not allowed to leave! We forced them to sleep off their drinking on the couch at 1:00 a.m., and they were okay at 5:00 a.m. Starting in June 2023, if you are suspected of being near or above the 0.8 limit, you will not be allowed to leave until time ellapses in a "triage" area and your level tests at
0.6 or below
. And we are serious that if you do this again or leave before your levels are safe, you will be permanently banned from our circle. We will also no longer allow you to have
"just one more (weak) drink,"
unless you test below 0.6 on the breath test.
OUR QUARTERLY COMMUNITY CONTRIBUTIONS
with your door DONATION ASKS...
Besides the 501c3 non-profit
LGBTQ+ orgs
that Mike makes donations to, we will also start regular donations from your door ask to
MADD.org
and the
Garden Grove Police Association
, our brave men and women in Blue who risk their lives at every moment, on and off duty, for our safety.
Your Door ask donations will also go to
National Public Radio
; the
Public Broadcasting System
; local L.A. and O.C. ASOs (AIDS Service Organizations (like
Michael Weinstein's AHF: AIDS Healthcare Foundation
; and
APAIT
that does our STD/STI/HIV testing on-site (
Asian Pacific AIDS Intervention Team
). Finally, for #BLM .....in the continued prejudice, hatred and racism they face, Mike contributes to the
United Negro College Fund
.
Women:
They
know
their children 9 months before we are born. When AIDS first hit in the 1980s and 90s, most gay men were in the closet, and thus did not associate or get involved for multiple reasons of fear. Most straight men stayed away from helping or saying anything, for fear of being perceived as 'being a fag with
THAT
disease.' Who came forward in droves to speak out?
Our mothers.
Our sisters.
Our female friends.
Since 1994, way before the meds available today were invented, we give back to our ladies via programs listed at
NationalBreastCancer.org
– the leading cancer affecting women. Finally, in stopping the homeless and drug vagrants that kept coming directly to Mike's O.C. house from a nearby park, causing mayhem, violence, theft and vandalism (they are all gone now), what is left of door proceeds will go to
Orange County organized programs
to help people become sober-living, and find transitional shelter, guidance, job placement, and to become self-sufficient. Any member of our private group may ask to review a copy of these quarterly contributions at our events.
NSFW: This site is for Adults 18+ only.
Our 29th Year
!
All-male private friends events in both L.A. and O.C.
... socials, dinners, BBQs, Jacuzzi; OPEN BAR | FREE MASSAGES | Go-Go-Guys; Fetish Night Specials; underwear/nude and other male form appreciation! EXPLORE YOURSELF - EXPRESS YOURSELF! IF you've
only
been to our O.C. events before
June 2021
(275 guys), then you don't know
the ALL NEW EVENTS
(2,200+), in the old hoarder house we are cleaning up and renovating.
See our latest E-Male newsletter/event reminders,
Click--->
EM Newsletter
Join the E-Male list... 2,200+ men already have! --->
CLICK HERE TO SIGN-UP TO GET THE EVENT REMINDERS AND NEWS
O.C. Division Attendance
:
Slow Night: 40 or less*
Average Low: 41~50
Average: 51~75
A Great Crowd: 76~120**
*FIRST-TIME 'NEWBIES' GET A FREE PASS
for any future visit (within a year)
if there are 40 guys or less in our private social group attending at the time that you leave. **For your safety and to obey fire codes, and so we can manage a crowd to be respectful of our City and great neighbors, we do not allow more than 120 at one time. We have hit this number many times since 1994, and have people wait in line until others leave. We turn the music down and ask everyone to be quieter late at night ... especially when walking back to your cars or waiting for rides.
UPCOMING NEWS
:
PLANNED FOR 2023:
* SPECIAL FETISH NIGHTS * FREE, FRESH HOT DOGS ON NEW GRILLS * MORE MASSAGE THERAPISTS & SOME HUNKS * LIVE DJ MUSIC | SPECIAL LIVE MIX NIGHTS * WEDNESDAY HUMP NIGHTS * SUNDAY AFTERNOON BBQ + JACUZZI 3pm-9pm * PERFECT '10' & L.A. MEMBERS ONLY WEEKENDS! * ELITE L.A. MEMBERS MUST NOW MAKE MORE APPEARANCES AT THE O.C. EVENTS TO KEEP THEIR L.A. MEMBERSHIPS, and bring their gorgeous friends as newbies. 2023 starts our
30th
year in May. There will only be 3 Friday events in 2023, down from 12. There will also be additional SPECIAL EVENT Days/Nights that are NOT on the Regular Calendar. As there will be limited admittance to Special Events, you can get ADVANCED notice of these specials by subscribing to our e-mail Newsletters (below). We have spent the last 20 months cleaning out 75% of the hoarder mess, evicting the bad roommates, and renovating in Phase 1 under new management (since June 2021's relaunch). Now, the city has given us the permit to demolish and clean for major Phase 2,
which includes a new roof
! Coming soon will be a large Jacuzzi.
We will be charging $5.00 for mandatory towel service
– we don't have the locker space to have our guests bring their own (and there are logistical problems that come up with people who bring things to the event, so we want to avoid all of that and just force Jacuzzi users to rent a towel). The service charge covers up to 3 new towels per visit/per person – as people will usually take multiple dips at separate times throughout the night. Summer 2023: Billiard table 'Outdoor Saloon' area. By the start of this phase, ALL of the junk will finally be gone and we'll stop calling the OC events
'at the dilapidated 80-y.o. hoarder house.'
2024's Phase 3 will be the final touches. Friday Oct 14th, 2022 debuted the first of many $1,000 doors that get installed inside the house. Bathroom, hallway and kitchen flooring will follow.
URGENT HEALTH ALERTS
:
-
CDC Bulletin (Meningococcal)
Meningococcal Disease
can be fatal. It was first noticed when men became ill at Florida Pride, and many were hospitalized. Some have already died. As of late August 2022, Toronto now has an outbreak and deaths! A special vaccine is recommended for MSM.
-
Monkeypox
is (mostly) non-fatal; Get
DOUBLE-VAX'd
guys!
Covid-19 is STILL a thing, folks
. As of early Oct 2022, a new biovariant BOOSTER is finally available for the many contagious strains from the past 9 months. You can get this booster 2 months after your last Covid vaccine. Ask for a free test at our events: if you are positive, we will refund you and send you home. Of course, our team that serves you are tested!
ATTENTION
: The City has given us the go ahead to start mass cleaning of hoarded junk and to pull permits for renovations! 35% cleaned out in the last year – and now, we move forward to Phase 2 to get to 95% clean and renovated.
If you've been to our O.C. events
BEFORE
JULY 2021, then you don't know our events
TODAY
... this is no longer your grandfather's get-together from our events of our first 2 decades up to Covid's break.
WE ARE ALL NEW
, much improved, and have an amazing vibe, attracting a younger, hotter crowd! And we're only gonna keep making improvements to the house and vibe, so come give us a visit!
CLICK the logo below to find a location near you for Monkeypox (MPX) and/or updated Covid vaccinations. Vaccinations have to be 30-days apart from each other, including the SECOND DOSE of the same vaccine. See our HEALTH section further below for STI testing and other info.
Thank you.
We appreciate
all of you! (We went from 275 to 2,200+ since the June 2021 new management relaunch! Something great is happening, and we hope you sign-up for our 3x/month eMALE newsletters by registering your e-mail address).
AS OF SAT 3/4/23 @ 1:03pm PST
NOTE: Due to theft prevention and limited $3 locker space, NO BACKPACKS are allowed
.
8pm~1am
(we sometimes extend until 2:30a - but please don't call us to ask if we're still open... we're too busy entertaining everyone!) Watch our
Twitter feed
for updates during the event nights. Older men arrive early
before 10 pm
; Younger arrive
after 10:30p
. The event usually starts getting lit 10~11pm.
About 12-15% of the men
who attend each O.C. house event are super gorgeous/gorgeous, and they don't sport a bad attitude, or they are asked to leave. (The exclusive L.A. events have 100% gorgeous men, and to keep their L.A. membership, they are required to go to some O.C. events each year, as well as scout for newbies to induct. Some are pictured here on the site). New hot guys are discovered/scouted at the O.C. house events as well. Hot newbies are nominated and then voted for induction into the elite L.A. group.
The O.C.'s 12-15% gorgeous do not go all at one time, nor to every event. If you give-up after just one visit, you'll never meet them. Like a bathhouse or nightclub visit, it all depends on the night. The more you visit, the more you better your odds of finding someone you like, and who wants to be with YOU!
Many guests make new friends and a lot come just to socialize – this is a VERY FRIENDLY, no attitudes social event of male appreciation!
Mike's THE LA/OC JACKS:
Our 29th Year
"behind the Orange curtain."
We take your privacy seriously. So much so, that even if we ask for your Picture I.D. at the door, you are allowed to use an Alias/Stage Name and fake City where you are from at Check-in and when talking to other people. No photography/video of you is allowed without your permission. Any information we cull is strictly for internal use and marketing to keep you (and only you) informed about our events.
Our events are for

:

18+ males only. Twinks. Twunks. Jocks. Zaddys. Daddys. Otters. Cubs. Bears. And a few grandpas.

Not to be rude, but we are a small team of volunteers and work hard to help Mike and make these events happen. Thus, we get extremely busy 72 hours before and on event day/night. If you e-mail or call asking a question ALREADY ANSWERED on this website, we

will not

respond... we just don't have the time, so please read everything here CAREFULLY. You can search keywords like

"Address"

or

"420"

(marijuana),

"Clothes Check"

or

"Parking"

...

"BYOB"

/

"POTLUCK"

or

"EMAIL"

or

"PHONE"

by using your browser's

F

IND function (

CTRL-F

[Windows] or

CMD-F

[Mac]).

RENOVATION NEWS

:

At the

OC's

dilapidated house

...

we are working to add

:

- COMING SOON: 2 Jaccuzis !!!l - Electronic Darts - Backyard Billiard (Pool) Table

...and we're cleaning the 45-year hoarder mess (95% done so far)
METRICs
:
We want to be transparent. After your first visit, you should not give up if you don't find anyone attractive. Instead, let managers know what your 'type' is by sending pics to our e-mail after we get to know your personality and fantasies. We'll dig into our database and find people who find YOU attractive. Then, we'll arrange a mutually-agreed date for you to meet at our event. Voila!
Mutual Attraction Match
services. After all, if you are here only once every 2-3 months, so is the other guy(s), but on a different date. It could take 6+ random visits before you two align. Let us take the guess work out so you don't waste your time! Otherwise, we're still the best $ bargain to socialize, drink/eat, watch, make new friends who may know someone who is your type, and kill time with a friendly, no attitudes bunch of awesome brothers... and you may win the $50 cash raffle, too. Winter (November thru February) are our slowest months -- mostly because it is cold at night. Spring/Summer/Fall are our highest attendances.
2 DIVISIONS: LA and OC
O.C. events are INCLUSIVE - any male can attend, all types, all ages, all bodies. L.A. events are EXCLUSIVE, and you have to be nominated into that private club by meeting a scout at the O.C. event.
O.C. Division
: Here are the numbers as we've logged them at the Check-in desk... (we have done well for September~December; January was slower; February has picked-up well and we expect higher numbers in March and certainly April as night weather warms up!
We will post numbers from Sept.~Feb. soon
(we've just been too busy).
2021 OC Aggregate Attendance
:
3rd Qtr
June: 104 (38 newbies)
July: 121 (43 newbies)
Aug: 106 (28 newbies)
3rd Qtr Cume:
331
(
109
, 33% new guests)
4th Qtr
Sep: (will be published soon as we've closed Sept)
Oct:
Nov:
Summer Fiscal 3rd Quarter
Demo Ages
(change vs. 4th Qtr 2020)
***
18-24: +500%
18-34: +800%
18-49: +900%
50+: +70%
60+: +0%
(change vs. 4th Qtr 2020)
Asian/Pac Isl: +425 %
Black: +150 %
Caucasian: +36 %
Latino: +570 %
(All others FLAT)
Attendance by Body Type
% change vs. 1-2 Qtr
Twink (18-24): +625%
Twunk (25-34): +400%
Jock (18-49 Gym Bod): +300%
Zaddy (35-59, Sexy): +200%
Daddy (35-60+): +850%
Otter/Cub (18-34): +300%
Bear (35-49; 50+): +350%
Chub (any age): +300%
Pretty Boy/Men, any category, since June 2021 re-launch: +1025%
LA's events are exclusive
and we don't publish any attendance, inductee, or age/ethnic demographics as we do with
inclusive
OC 3x/month events. The L.A. events are about
5x/year
at private, rented mansions and held from
May thru November
.
*** We are not posting 'Year vs Year' for comparison to 2019/2020 due to Covid-19 closures.
PLEASE
get vaccinated and wear sterile masks we provide, or bring your own. If you need help with vaccine coordination, shoot us an e-mail, and we'll help make it happen! We want you safer and healthy.
General 411:
IMPORTANT THAT YOU READ ALL OF THIS!
★

O

range

C

ounty INCLUSIVE events:

New change effective Aug. 2022:

18-20:

$10 Recommended Donation

.

21+:

$25 Recommended Donation**

PERFECT TEN / L.A. CARD HOLDERS:

$10 OFF

★ Los Angeles (Beverly Hills) EXCLUSIVE events (by invite only if you are scouted and accepted at the O.C. events:

$50 One-time Initiation Fee $150 Each Event (about 5x/year)

BOTH LA AND OC

:

BRING YOUR I.D. - We check it! LA Members are given a Barcode Passcard which must be presented - no exceptions.

OC

:

SPECIAL EVENTS may be free for VIPs, or have higher prices and be BY INVITE ONLY. See info/subscribe to our eMALE Newsletters.

**

We have not had a donation-ask increase for almost 10 years! See the sex event comparison chart (further below before the photo tour). We are a bargain!

Plus

:

If you are a

first-time newbie

and it is slow (less than 40 guys), we will give you a

manager's comp to get in free on a future visit

, so don't just leave...

ask for the Manager.

$25 Donation gets you a chance to

win $50 cash raffle, plus additional smaller cash prize(s).

CASH preferred, but

@Venmo

and

$CASHapp

are accepted.

LOCKERS

:

$3 per person; due to limited space inside the locker, no shoes -- wear flipflops.

Locker rentals are limited... first come, first served.

★

OC

:

3x per month, 8pm~1am

. If vibe is good, we likely will extend to 2am or later. SPECIAL EVENTS on other days/nights. You can only find out about these by subscribing to our eMale Newsletter here on this website. Free food/snacks, drinks (OPEN BAR w/5 ice machines), massage therapist on table, movies, DJ, Go-Go-Guys. Gourmet Pizza available at most events, first-come, first served. NO DRUG usage on the property (see below): No backpacks are allowed.

Also, due to theft prevention, if you bring a backpack or bag, it will likely be searched

at entry and when you leave -- best to leave valuables locked and hidden in your car. Every so often there are special O, honoring first responders (Police/Fire/Ambulance/E.R. teams), Military, Seniors and Students. Plan your arrival time:

At the OC events, we find that most...


- Regulars/Elders arrive earliest:

Between 8pm~9p
- Ages 35~59:

9:30pm~10p arrival
- Younger 18~34; 18~49:

10pm~12Mid arrival

We

start closing at 12:30am

and stop by 1am,

usually.

Again,

IF the vibe is great and people are quiet, the managers

may

extend past 1am

.

OC

: Free street parking (gets filled fast).

LA

: You must have your car valet parked. Since the address of the events changes it is best to Lyft/Uber with friends.

LA

events are only 4-5x/year; off November thru April) are at a private mansion that changes - the address is sent only to those permitted to each event.

To apply to be nominated and inducted into

LA

's ev, you must show in-person to the

OC

event for a meet-and-greet a few times, so we know your personality. It is not a good fit for everyone's vibe. You should be a 8-10 in attractiveness and have no attitude!

OC

3x/month

events are near Disneyland. The

Address MAP NAVIGATION

auto link is at the bottom with our phone number and e-mail links. Use your browser to search

"

ADDRESS

"

if you don't want to scroll below (CTRL-F or CMD-F).

OC

: Poppers OK.

NO on all other drugs including 420

(however if you smoke/vape/pen on the sidewalk-street then re-enter, we will accept that)

. There is a cigarette/cigar smoking area, and we do provide complimentary lighters.

LA

: Poppers, 420 is OK.

OC

★

CLOTHES CHECK / BELONGINGS

:

Please do not walk in any undress/sexy clothing while walking through the neighborshood and respect our cool neighbors!

We have

limited locker space for $3

in a shared system (only we have the keys to open/close). We ask that you

leave valuables and your phone locked in your car, out of sight. You will need your picture ID (and/or Military/Student with birthdate printed) and some money for the Donation Ask and to tip Go-Go-Guys

, but don't bring in a lot of cash. Some men carry Poppers/Lube/Condoms in a velcro armband pouch. We do provide condoms/lube for $1 for 2 of your mix/match choice). If you want to walk around semi/full-nude, then please rent a locker. No backpacks or shoes are allowed in our lockers due to space constraints. YOU MUST HAVE FOOTWEAR.

OC

★

We do not send out RSVP confirmations, nor do you need a "reservation" or to be put on the guest list

-- Just show up!

Keep in mind that capacity is limited by safety, fire code, city/police code and

respect for our neighbors

in keeping noise and impact to a minimum.

LA

★

You must wait for an RSVP confirmation and have this on your mobile phone for entry with your picture ID AND your LAOC Jacks VIP card -- no exceptions. You cannot use a photo of your ID from your mobile phone at entry.

OC PARKING

: Limited free

street parking ... so arrive early, or park farther away and Lyft/Uber to the house

. If we reach

fire safety capacity

, you may end-up standing in line or turned down for the night.

HYGIENE

:

Some private groups/clubs want guys to arrive un-bathed or smelling. Others ban cologne. We have had some guests who don't shower or have very strong, bad body odor.

We'd prefer that our crowd come after a good shower and not heavely perfumed, and

with

ample deodorant

.

BOTTOMS

: This should go without saying: At least 3-5 hours before you leave your home, be enema'd first, then showered second (not the other way around).

BYOB

: You may not bring your own alcohol. If you get drunk and are out of control, we will ask you to leave, call you a ride, and you may get banned.

NO GLASS BOTTLES

are allowed

.

FOOD/POTLUCK

: After our re-launch in June 2021 with Covid-19, our new Business Manager banned our guests from bringing treats to share. People with unwashed hands were grabbing cookies, chips and other food - and we were worried about bad intentions for health reasons, so we now serve snacks that are individually wrapped, and have gourmet pizza prepared by a chef. We ask that you not bring your own food.

L

OS

A

NGELES

:

LA

vs

OC

- The

OC

eventshappen about 3x/month near Disneyland (usually on Saturday), and there are aditional SPECIAL DAYS. The residential house is old and the mess of the last 3 decades is finally being hauled away and many improvements were launched as of June 2021 -- we're about 35% done with the renovations. We ask your patience. The

LA

events are extremely secretive and roam to different residential rental properties 4-5x/year and are

exclusive

(think "Eyes Wide Shut").

LA takes a break during Nov~May

.

You can't just show-up to

LA

-- it is a

private, exclusive club

you are nominated and voted into.

You become considered for nomination by going to the

OC

events p and meeting people from

LA

, making a good impression

. This is how we keep LA exclusive, elite and full of beautiful men. A lot of LA guys are busy professionals, so the events are inconsistently scheduled and not regular... however, when they do happen, it is something that almost 100% of the guys say is worth the wait. The

OC

events are open and inclusive to any male

-vs-

The

LA

events are an exclusive, private club that requires you to have a certain look/assets/talent that are attractive to an already-member'd person.

★

OPEN BAR for 21+

.

We reserve the right to refuse alcohol to anyone, or limit you to 1-2 drinks @

The Junkyard Bar. If you lose control, you are immediately removed/permanently banned.

OC

: Food, snacks.

LA

: No food is served; only pre-ordered alcohol.

OC

★

SLING, RIM, multi-areas

Want talented hands on your body? Get an expert

massage

on our table.

LA

★

1

common group area

which everyone must remain in.
★

What's your

type?

At every event, let the manager

know your preferred 'type' of guy

and he will try and match you in the future by getting you together from our growing database of 2,200+ men... after all, we want all of you to be HAPPY that you came. ;) We love to match good people up!

OC

★

Ask about free on-site, 20-minute result HIV testing with APAIT. STD-STI tests, too. Condoms, lube, Covid-19 masks and testing available. We are attempting to have Meningococcal Disease and Monkeypox vaccines available on-site.

OC

★

You don't have to be naked, semi-clothed or do anything -- many come just to socialize and absorb the atmosphere. A lot of friendships (and/or future FWBs) are forged here!

Relax -- you are amongst friends in our family who won't judge you

.

LA

★

You must be naked and participate. Everyone is TOGETHER in one mansion living room or outdoor pool area.
THE SPECIAL 2022 NKP SATURDAY BIG BASH!
SAT JUL 2nd, 2022 | 8pm~2am (Extended hour)
Alejandro wears his LA/OC Orange proudly.
Our Fort Troff Pro Rock Steady Sling is amazing, with dome mirror.
Not a Daddy, call him ZADDY.
2 Jacuzzi's Coming 2023...
You're a special man... Enough to be a 'PERFECT TEN?'
The first 10 PERFECT TEN cards were bestowed Oct. 17, 2021. PERFECT TEN members may nominate others to be inducted. ALL men in the L.A. division of The LA/OC Jacks are automatically awarded PERFECT TEN cards. The PERFECT TEN black VIP Card is bestowed to the most special of men, giving them X-clusive privileges to encourage them to keep returning, to grace all of us! And there will be PERFECT TEN-only events for only these HOT LA and OC men to be together.
No Attitudes...

just happy 2023 gayness

.
Zaddy says, "You are welcomed."
@Venmo
and
$CashApp
accepted for Check-in Donation. Come more than once/month? Get a
PayPal monthly loyalty subscription
for regulars which save you up to $15/month negating the 2022 $5/night price increase. Subscriptions can be put on hold or cancelled with just 3 weeks notice.
While marking your calendar, be sure to check the latest news from founder MIKE on the
ABOUT tab
!
Address
is on top of the pics of "Radu I." (Scroll way down to montage of model pics). This is Radu:
We rotate body types/ethnicity of our Go-Go-Guy dancers. If you or someone you know wants to apply for this well-paying, easy 90-minute gig, write us an e-mail with face/body pics and direct e-mail address and mobile phone number.
Our next Go-Go-Guy is a Muscle Jock: AMAR. Amar likes to play with our guests (seriously!), so be sure to tip him well, oil his body, then 'meat' him when he's done working!
Our first TWINK Go-Go-Guy was DINO, Sat. Sept 25th, 2021 ... and he was such a crowd pleaser, we've brought him back again and again. Dino is super cute and very charming, and he has sexy, rock hard abs and a super tight butt! He got his start at our O.C. Division and in 2023 got into WeHo gigs!
Super sexy jock JESUS has just been confirmed as our Go-Go-Guy for August. Come help us rub oil on his bod!
Our 29th Year!

FULL ANNUAL CALENDAR

:

Subject to Change: Always check the website's BREAKING NEWS and call the Direct Line

(

714-705-6960

)

before you leave home to join us... to confirm there are no cancellations and that you have the correct date. Several people show-up to the OC house when it is dark, mistakenly getting the wrong schedule, so always double-check before you make your way over.

Note: The annual 'regular O.C.' calendar below Note that

**SPECIAL EVENTS**

(e.g. Sunday Afternoon Jacuzzi & Hot Dogs / Weekdays / Fetish Events /

L.A. Division

Hotties Club and Perfect TEN members-only, etc) are NOT on the calendar and are only planned and announced 1-5 weeks in advance!) Not every SPECIAL EVENT is open to everyone... some O.C. Specials are by invite only.

2023

:

May

20

Sat -Canceled.

May 27th

Sat -29th Anniversary postponed to a future date

Jun

3

Sat,

17

Sat,

23

Fri Jul

8

Sat -

Founder Mike's 73rd BDay

and Jul

15

Sat,

22

Sat Aug

5

Sat,

19

Sat,

26

Sat Sep

2

Sat,

16

Sat,

22

Fri Oct

7

Sat,

14

Sat,

21

Sat Nov

4

Sat,

18

Sat Dec

2

Sat,

9

Sat,

16

Sat

Our

ADDRESS,

DIRECT LINE PHONE INFO AND E-MAIL LINKS ARE BELOW...

keep scrolling down.
DISCLAIMER: By participating at our event, you do so at your own personal health and safety risk. It is up to you to maintain safer sex and Covid-19 vaccine and mask practices. Bottom line, we all take responsibility for ourselves and you participate at your own risk. Be smart! We have experts to guide you.
CDC HEALTH ALERT
:
MENINGOCOCCAL DISEASE
can be asymptomatic in 10% of people as carriers who have it in their nostrils/back of throat. A vaccine is available. With PRIDE travel, this is expected to spread. Be responsible and protect yourself.
MD can be fatal
. It was noticed in Florida during Pride when men were hospitalized. As of late August, Toronto now has an outbreak.
https://www.cdc.gov/meningococcal/
Asian Pacific AIDS Intervention Team (APAIT), In
Room "A"
behind the Check-in Desk.
Thanks to

APAIT

's Angel and Hector for the free HIV/STD-STI testing and consultations. LA/OC's Ty and Ismael got their HIV test results in 20 minutes, and said APAIT's friendliness and professionalism was right-on!
We are no longer in the tragic days of 1981~1999 ... we have made great advancements to prevent HIV. Yet today, 1-in-4 youth 13-24 still become infected by the virus that causes AIDS. Be smart. Get informed. Get tested. Play safer. Ad by Plus Life Media.
L.A. COUNTY COMMISSION ON HIV: Next Meeting
TO REGISTER & JOIN WEBEX ON YOUR COMPUTER OR SMART PHONE:
CLICK HERE
IMPORTANT ANNOUNCEMENT FOR SOME IN OUR COMMUNITY (Aug 2021) ClICK TO READ.
Check out @TheAIDSmemorial on Instagram and see pictures, stories and video of those who suffered and lost their lives... so we
#NeverForget. #HIV #AIDS
CLICK the black Twitter box below to visit our feed - or find us on SNIFFIES.
HINT
: When you see our PROFILE (pictured below) at Twitter, see the HOT pics and videos we LIKED by clicking the
LIKES
tab on the bottom right of the profile header.
SHARE news about us on your social media, e-mail or send our link to others:
2022: The LA/OC Jacks gives a big shoutout to our brothers @ Nasty Kink Pigs, who celebrate their 11th Anniversary this year! A SPECIAL THANK YOU TO PIG BOSS FOR THE HUGE, GLOWING SHOUT OUT on your site!
OUR ADDRESS LINK IS BELOW...
You know you're at the right house when we say "hello." Follow the path:
The stanchions show you the way...
Check-in at the friendly front desk... Newbies get a flashlight keychain gift. Have a picture ID ready (along with a Student or Military ID if you are asking for a discount). We keep everything confidential, and you don't have to give your real name or real city of residence to anyone verbally.
Major Mike (71), who at age 43 took a risk and founded this social gathering in a conservative, anti-gay county to allow men a safe place, greets you at the Check-in desk today as he did 28 years ago... a proud veteran. We THANK YOU FOR YOUR SERVICE, in many regards, Sir.
Starting Oct 23, 2001, we have finally been able to put some limited locker space in to hold your clothes if you prefer to walk around partial/full nude. However, we will not store shoes or backpacks. Lockers are only $3. ALSO NOTE we do not have a shower for guests.
Gourmet pizza, specials for fresh made vendor hotdogs on a hotdog cart, wings, bottom-friendly assorted nuts, assortment of chips, and freshly made popcorn ...
There are 11 XXX-video movie rooms. In Room 2, ask for a free massage:
Missing RIMS? Behind the gate in Room 11, we brought the chair for you to get your RIM job:
The Junkyard Bar
in Room 9 is an open bar for 21+ next to an actual junkyard. Come back twice, and our bartenders will try and stock your specific drink, just for YOU! 5 ice machines produce 225 lbs for the night. Pizzas, wings, snacks, fresh popcorn [starting Aug. 28th], and vendor-cart hotdogs (on some nights) are also on the menu.
The Junkyard Bar's wine chiller keeps our reds and whites at the right cool temperature and oxygen state.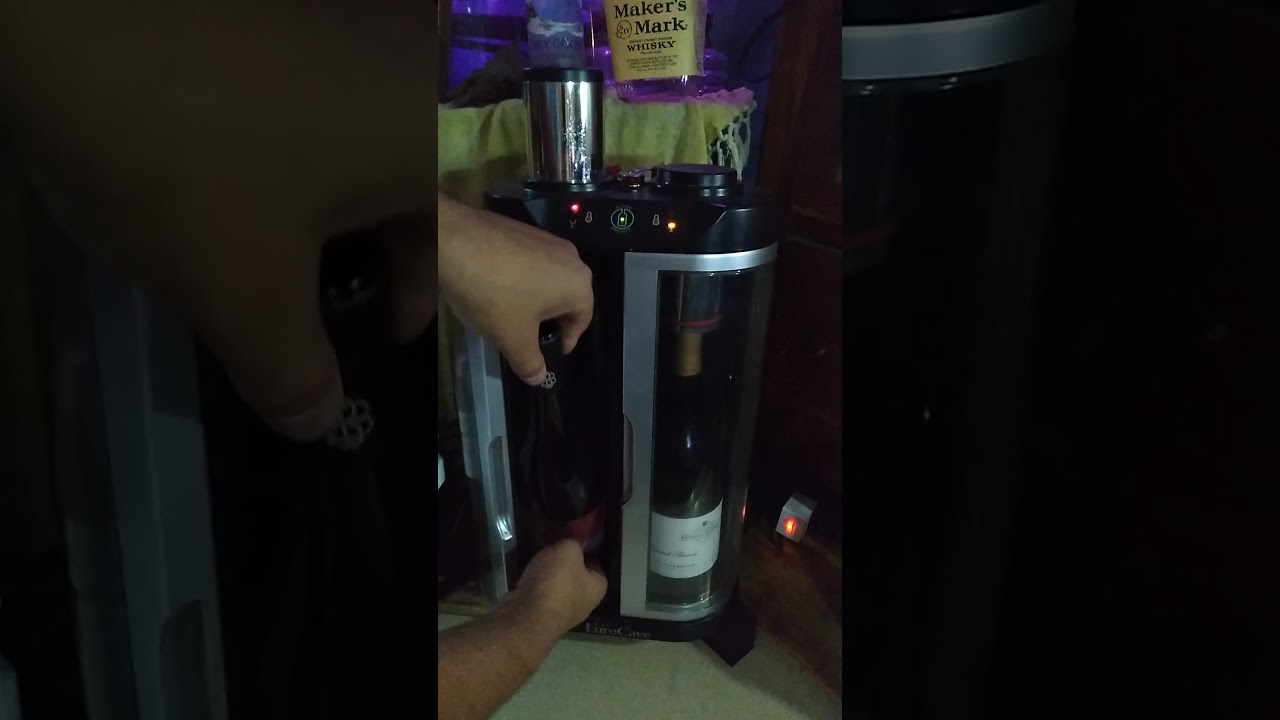 Surprised on Friday Aug. 27th the night before an The LA/OC event, Ty presented founder Mike with a 177-beverage refrigerator.
The new SLING being assembled in the back yard before moving to the "Outback" make-out sofa Room #11. Note the mirror at top.
;)
Thank you LA/OC Jacks 'Newbie' RYAN for coming over on your day off to show us how to put it all together! It's been getting a lot of use since its debut on Aug. 28th!
Winter months and other cold nights have heaters in the backyard play area.
We're going to bench you with our new bondage furniture as of Oct 9th, 2021, "The Philip London Bench."
4 beds being prep'd in the private outdoor area – fun under the stars. After we get the junk cleaned out, we hope to add more beds. When it gets dark, it turns into THE hot place the hottie young crowd loves to play at. The cement foundation area is for the new, Jacuzzi, coming after the renovation.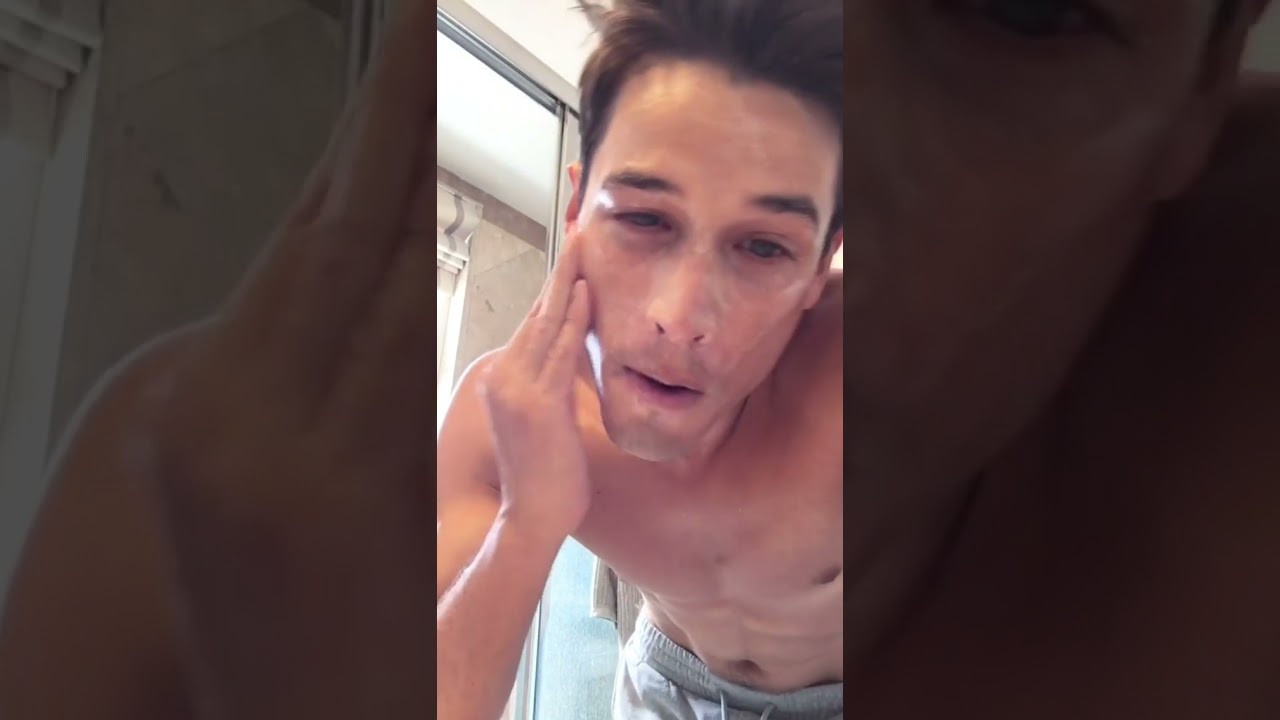 They wanna be on their way from Twink, to Twunk, to Jock studs.
Daniel... Gorgeous face, and a very pretty 10.5 inch x 8 inch tool.
CLICK THE
ADDRESS LINK BELOW
to open Map Navigation on your phone to find our social and guide you step-by-step as you drive to us. Click the PHONE link to call our Direct Line to get confirmed event dates, or the Email link to send us a message. We have a very small team that works hard to make these events happen, and on event day, we are up at
4am
running errands and getting things ready for a
8pm
opening. DUE TO THE LARGE VOLUME OF LAST-MINUTE CALLS,
we can't tend to everyone's e-mails/calls
on the event date
, or even 72 hours before that
. So read everything carefully on this website, and PLAN AHEAD by asking Q's
a week before the date
, if you want some kind of reply. Please
DON'T CALL US ON THE EVENT DAY asking for directions or for info already on this website
... if you use a mobile phone or Internet, you can
click on the address below
(above swimmer Radu I's pictures) and it will automatically open Google Maps and give you full directions to get to us, even as you drive with your mobile phone on). People actually call us DURING an event asking if we are open. We're too busy making food, drinks, keeping ice machines rolling, constantly cleaning-up, helping the Go-Go-Guys getting ready to perform – to be answering phone calls or e-mails
during
an event.
If the phone recording or website says nothing about a cancellation,
then YES, WE ARE OPEN
AND BUSY with our guests on its scheduled date. Also irritating to our team is when people send multiple back-and-forth e-mails, especially when things are already addressed here on the website, or are common-sense answers.
ADDRESS LINK, Direct Line PHONE and eMALE is right below, above RADU's pictures:
www.
the
LAOC
jacks
.org
Los Angeles | Orange County
www
.the
LAOC
jacks
.org Los Angeles | Orange County
www.
the
LAOC
jacks
.org Los Angeles | Orange County