Welcome to 'Mike Gailey's The

New

LA/OC Jacks' "No 'tude... just great dudes!"
*
New Mgmt!
Guys of all ages/body types (from
275
[from 1994 to 2001] to new management's accomplishment of
2,800+
– and growing [
June 2021
-
2023
] in just
2 years
). *
New,
gorgeous HOTTIES (abt 15% of guests)
– many getting
Perfect TEN
cards and/or nominated for the secret, elite L.A. Division (all L.A. members are Perfect TEN and X-VIP cardholders – but not all O.C. Perfect TEN or X-VIPs get into the L.A. club!
*New Renovations. New
Jacuzzi
(1st of 2)! And 2 new
Steam Room Pods
from LA Div. (Thanks!) New
Mini Gym
. *
Disgusting hoarder mess of 30 yrs:
GONE
! (It took 2 years.)
* Coming: Billiards, Electronic Darts, Classic Aracade,
* Interior modern renovations, landscaping, and constant improvements begin soon and will take 2 years.
WRITE TO:
theLAOCjacks@gmail.com
---> SUBSCRIBE / RE-SUBSCRIBE / APPLY TO JOIN THE OC DIVISION
(SECRET LA CLUB MUST BE NOMINATED FOR VOTE PROCESS -you can't apply)
CLICK ABOVE (required AGAIN for anyone before Aug. 1, 2023 and for new members after Aug. 1, 2023 Relaunch #2). It takes only 30 seconds if you do it NOW, and you won't have guys waiting in line behind you rolling their eyes frustrated with you that you made them wait if you do it at Check-In.
BEFORE YOU LEAVE YOUR HOUSE CHECKLIST
:
>> In the eMALE Newsletter sent to your e-mail, RSVP for the date(s) you want to attend. >> Arrive with your $1.00 Membership Fee (you only do this once). >> Subscribe / Resubscribe / APPLY TO JOING THIS PRIVATE CLUB by clicking SUBSCRIBE above. >> Know the e-mail address you signed-in with us. Have access to it on your phone (you only do this once). >> Bring your PICTURE ID and PHONE, to validate your e-mail (you only do this once). >> Read the entire,
latest
Newsletter if you previously received it. >> Read this entire website and
know the rules
.
THANK YOU!
2,800+ (2,500 in just 2 years). 2,900 is around the corner, then 3,000 by Jan 2024. No longer the same ol' 275 farts from 1994-2001!
Our 30th Year, since 1994 | Relaunched with new management 2021 | Hoarder mess gone in 2023, with new Jacuzzis attracting a new crowd! | New landscaping and interior design to start 2024/25.
We are the Private All-MALE Social Networking Group of Men:
Erotic Underwear / Speedo / Jock Strap / Male Nudes / Exhibitionist's Fantasy, Go-Go-Guys, Full Body Massages...
and
Great New Friends/Lovers, Networking Connections, HOT GUYS (about 10-15%) + L.A. and out of town tourists in the Disneyland area that have found us and shocked us with their gorgeousness...
and
Food, Workouts, Jacuzzis, Steam Room Pods;
Poker / Black Jack / Billiards / Electronic Darts / Video Games (and soon, Pinball) / Chess / Nostalgia
This is not a business and has lost money for 30 years. Founder Mike started this as a way to socialize and talk people's ear off about his military days. He retired in 2021. You can read about him on the 'ABOUT' tab at the top. In 2022, he realized that being a (R)epublican since Nixon was wrong, and he voted mostly (D)emocrat in 2022.
O.C. Division Est. 1994 | New Mgmt 2021-2025 Cleanup of Hoarder Mess completed 2023 / Relaunch
30th year near Disneyland | 2,800+ members
A first-time guest called the NEW 2023 events as "The Disneyland of Gay Men's Socials!"
Armed Security Guard out front for your safety at some events. MUCH HOTTER GUYS since June 2021 Relaunch #1 / Jacuzzi & Steam Room Pods August 2023 Relauch #2
Volunteer Co-Manager: EDDIE
L.A. Division (not its real name)
Est. 2007 | Beverly Hills | 847+ members
Secretive, elite events where only men that are an 8-10 in beauty or talent are nominated for consideration.
Armed Security Guard | Valet Parking
Chair: JARED Board: 5 members Leading Men: 10 Perfect TEN men
There are also other private event socials we host and/or support
:
Non-erotic Pot Luck Dinners (Amazing Food and Wine!) | 1x/month
Santa Ana Cinema Night | 1x/mo.
CMG: California Mens Gathering (Various Cities)
CMG: Film Discussion Group (WeHo)
READ & SEARCH THIS WEBSITE
Not to be rude, but we are a small team of volunteers and work hard to help Mike and make these events happen. Thus, we get extremely busy 72 hours before and on event day/night. If you e-mail or call asking a question ALREADY ANSWERED on this website or in the subscribed eMALE Newsletters, we will not respond... ESPECIALLY ON EVENT DAY!!! We just don't have the time, so it is your responsibility to please read everything here CAREFULLY. It also ensures that you are aware of the rules that came about after 30 years of drama and deep experience. This website is a constantly evolving work-in-progress, and we acknowledge it can be wordy and a maze. You can search and jump to keywords
like "Address" or "420" (marijuana), "Clothes Check" or "Parking" ... "BYOB" / "POTLUCK" or "EMAIL" or "PHONE" or "LOST & FOUND" by using your browser's
F
IND function <
CTRL
>-<
F
> [CONTROL on Windows] or <
CMD
>-<
F
> [COMMAND on Mac].
SUMMARY OF OUR ALL-MALE EVENTS
:
O.C.
-Membership is $1.00, which you pay in-person w/Picture ID | Event Donation Asks vary from $20-$30; sometimes less. This is not a business. It is a social gathering group of private friends that have lost money for 30 years, and whose goal is to just network and bring men together... cause after all the hell society put us through, we deserve something for ourselves! This is an
INCLUSIVE
event, meaning you don't have to be gorgeous, although 5-15% of the guests often are. It can be a hit or miss event when you attend, like anything else in the public social arena. Don't give up if you don't find what you want immediately... because THAT awesome guy will walk in next Saturday or Sunday. We see it time and time again after 30 years of this.
L.A.
-MEMBERSHIP INITIATION: $275 (those with financial hardship can have the Board waive this fee) $125 Annual Fee paid after first inital year | Each event: $150 | Unlike the founding O.C. division, LA is a business. This is an elite,
EXCLUSIVE
division started in 2007 as a sister-org of OC. LA only admits men in the 8-10 beauty or "talent" scale. This is kept top secret like in the 1999 movie, "Eyes Wide Shut" (Tom Cruise/Nicole Kidman). The LA division is NOT called "The LA/OC Jacks, LA Division." We just refer to it that way because it has a secret name and web portal. LA's events are only a few times per year, and are secretly held in different mansions in the Beverly Hills area, rented for the weekend. You are nominated for consideration into this VERY HOT group by being scouted by an LA member. LA members MUST 'share their hotness' by attending at least 3 OC events at the old house near Disneyland. Many go to OC even more than that and get all the attention there, and OC has a very friendly vibe!
FOR LA OR OC
You start the process by subscribing (below). You then come to an event in person with your PHOTO ID. If you have a great personlity and treat others well, and are also gorgeous, you may be spotted by the management team and inducted into the PERFECT TEN club, which gives you privileges. This is how we get the "10's" to keep coming back. There is no cost to be in P10. If you are really gorgeous and have no attitude and are liked, you may also be nominated for consideration into LA, lucky YOU!
ALL LA Members are given PERFECT TEN club cards
.
But not all P10 members are nominated or accepted into LA.
It is
that
elite. -------------------------
IF YOU PLAN TO APPLY TO JOIN US, then you must APPLY and
SUBSCRIBE
to us first. It is free to subscribe before you are considered for acceptance. If you were already subscribed
BEFORE AUGUST 1, 2023
:
YOU MUST
RE-SUBSCRIBE
AGAIN
. You must also present your government PICTURE ID (only the first time you attend any
after August 1, 2023
.) If your face drastically changes as you age , an updated government picture ID is needed again when you attend. YOU CHECK-IN FIRST WITH YOUR REGISTERED E-MAIL – NOT YOUR REAL FIRST NAME. Second, you are asked for your ALIAS or STAGE NAME. E-mail VALIDATION: The first time you attend an event from August 1, 2023 forward, you will be e-mailed a 5-digit PIN CODE at Check-in. You must use your phone to read that e-mail code back to the front desk. -------------------------
THIS IS AN ADULT 18+ WEBSITE AND SOCIAL GROUP
You MUST be a member of our private group
AND CLICK TO REQUEST INFO OR TO JOIN ---->
SUBSCRIBE
in order to get all information, which will trigger an e-mail to bind you that to agree to our terms and conditions of secrecy. For privacy, our Direct Line voicemail and this website will not publish some details. Not anyone is allowed to join our various groups. Any information you submit is strictly guarded and kept highly confidential.
No e-mail address = No acceptance or entry
. Once we and you agree to bring you into our private socials events, the MEMBERSHIP FEE IS $1.00 to contractually bind us in mutual bliss.
BRIEF LOG HISTORY
1994-2020
:
275 of the same OC guys for 26yrs, in a hoarder house; a private social group of friends that is not a business.
2007
:
A guest member asks to start an L.A. chapter of only beautiful men with great, friendly no-ego personalities, starting with just (22) 18-30 aged guys. LA guys start to visit OC for appearances. LA becomes a business with 800+ men over 10 years, in $10k rented mansions. With 3-5 events per year with 150 guys, some stay overnight for brunch by a 5-star hotel chef and crew, and more bonding until 5pm Sunday.
2021 June
:
Founder Mike is retired. New, strict management is brought in to rectify a plethora of problems. Relaunch #1 starts – New outreach and scouting in L.A., Santa Monica, WeHo/Beverly Hills, and the O.C. – Members jump to 2,200 from 275. The hoarder house cleanup begins; 60% completed by 2022. A new, more attractive, younger (and
new
older crowd begins to come. Hoarder mess still scares some from returning, but hundreds become new regulars over next 2 years.
2023 June
:
98% of hoarder mess is gone! Members up another 100: 2,300+. House repairs/improvements begin in 80yr old dilapidated house. 99% of junk is hauled away by August Relaunch #2.
The O.C. Division was started to be a safe place for gay/bi men, and not as a business. We donate profits to various
LGBTQ+ , non-profits, community and charitable orgs (listed below).
We have fundraising goals for our loal GGPD and its
Garden Grove Police Association
who has helped us a lot! Our L.A. Division donates proceeds to the Beverly Hills and L.A.P.D. associations, who have helped our org directly.
Thank you to the men and women in Blue who helped us and our social events.
WORLD AIDS DAY is every December 1st. #NeverForget
WATCH YOUR E-MAIL FOR ANNOUNCEMENTS.
DETAILED INFO IS NOT POSTED ON THIS WEBSITE – ONLY GENERAL INFORMATION IS HERE. Some invites go out via our Newsletters; others to our validated e-mail VIP private list. If you are not accepted and entered into our highly confidential, secretive lists, then you are not invited to the particular event.
O.C. Cleanup and Renovation:
BEFORE & AFTER
<--- Click
- O.C. NEW MANAGEMENT SINCE JUNE 2021
, admitting 2,300+ new guys and about 12-15% hotties. And 99% of the old hoarder junk was removed by August 2023. Renovations and improvements continue through 2025.
- Open Bar via Donated Drinks from founding elders | Free Snacks, Gourmet Pizza and Grilled Jumbo Hot Dogs -
First of 2 new Jacuzzis
& "SUNDAZE: Jacuzzi, Hot Dogs & Boyz" - New
Eucalyptus Wet Steam Room Pods
(2 people per pod) The Steam Room experience in private: Skin rejuevenation, detoxification, respiratory health and improved circulation, stress relief, improved sleep, mental health and muscle recovery! - Mini Gym:
Bench, Bowflex Weights
, etc - Billiard Table, Electronic Darts, Poker/Black Jack, & MORE!
See below to always check for
Breaking News
right before you head over to our private social events, in case we cancel/change at the last minute (Caveat: Some OC events are NOT announced on this website and go out via private private e-mail, so even though there is no date listed here or on the phone line voicemail, if you received the invite and there was no last-minute e-mail cancellation, that event is ON.)
-
Fire and Noise Abatement neighbor consideration
dictates a maximum capacity at one time of
120 humans
. The property can handle a far larger crowd by fire code, however we want to keep the convo chatter and music lower than our very loud, Karaoke-singing and partying Asian and Mexican neighbors who will go until 4am, so after a fire official's consultation and noise dB test in 1997, we decided ourselves to cap at 120 persons. We now have a large dB meter display in the patio and take/log into spreadsheets perimeter readings from all sides of the house to ensure that neighbor impact of sustained music/noise is under 60dB. Music is also lowered at 10pm on nights preceding a workday.
The average night's RSVP is 51-75
. After 120, we queue a line outside waiting for those who leave to admit friends waiting to come in.
BREAKING INFO

:

Be sure

to always check below

BEFORE

leaving to come to us. We have had last-minute cancellations before due to weather and other logistical issues.)
UPDATE:
SEE THE NEW "BAN HAMMER" SECTION BELOW to ensure you don't annoy us and get suspended, Yellow-Banned or RED-BANNED. We are starting a No Tolerance stance and weeding out the bad eggs to keep the sanctity of the majority good dudes, since going from 275 guys to nearly 3,000 in just 2 years!
Check here and/or check your e-mail BEFORE leaving to drive over to us, in case of any last-minute change / cancellation / weather / parking. Check the Twitter feed for crowd info as the event progresses through the night. The website and e-mails are always updated with BREAKING NEWS first. The phone voicemail is updated last. You MUST be a member of our private group AND CLICK TO --->
SUBSCRIBE
to us in order to get all information. For privacy, our Direct Line voicemail and this website will not publish some important details. Not anyone is allowed to join our various groups.
ON AN EVENT NIGHT: Extending past closing vs. VIP After-Party
Since our small team is too busy to answer e-mails or phone calls, please check our TWITTER feed to see updates on how the event is going, and if we will extend past closing time. A manager's decision to extend to
ALL guests
is not to be confused with an invite to the manager's
VIP AFTER-PARTY
, which happens
solely
at the managers' discretion and personal invite list (After-Party invitees have VIP wrist bands.) The manager may also decide to not have an AP and just close. The goal of the After-Party is to rotate and invite different guests of all types to spend a more intimate time inside the house after closing. Just because some people have been invited before does not mean they will be included the next time. They may be asked at a future time, again.
Anyone who ASKS to attend the After-Party is automatically disqualified
. You have to be
invited
. It is not about looks or how HOT you are! It is all about your attitude-personality and how you treat others and the organization! If the manager extends past closing, it will be announced only in a Tweet:
https://twitter.com/theLAOCjacks
WE WON'T RESPOND IF YOU CAN'T MAKE THE TIME TO READ, OR FOLLOW DIRECTIONS
If you ask a question already repeatedly answered on this website or in a Newsletter,
our small team doesn't have time to tell 200 inquiries separately, especially 72 hours before and ON the event night
. The prices are inexpensive because our team are volunteers and this is not a business that turns any profit. You need to READ everything here or search for keywords! We have so many annoying "duh" guys who get our newsletter with the address, dates, times, website and driving directions
at the top or bottom of EVERY newsletter
, yet they will reply to that very e-mail and say, "Is there an event tonight?" or "What's time do you open?" DUH!
PARKING
We are working on a VALET service in Spring 2024. If you
see neighbors putting out Garbage-Recycle BINS or cones on the street blockig an available space, it is because they haven't taken bins in yet or put them out too early. You are free to step out of your car, and move the bins to the 'sidewalk'/grass area, and park there. (There is no paved sidewalk in the OC house near-neighborhood; see pic below).
WE CAN'T SAY IT ENOUGH
:
GENTLEMAN RULES APPLY!
Treat others with courtesy and respect.
ASK CONSENT
. NO walking around the neighborhood coming to or leaving being loud, rude, disrespectul,
OR wearing lingerie or exposing your body!
This is a residential area with children and underaged teens – it is where we support and love our neighbors. Complaints on any rule can get you expelled from our private social group.
NO UNAUTHORIZED PHOTOGRAPHY OR VIDEO/AUDIO RECORDING
!
Yes, in today's smartphone culture, everyone has a phone glued to their fingers or face. But if you do any photography or audio-visual capture, you must get PERMISSION from the people in front of the camera and DO NOT get people in the background (picture or voice)! Let everyone know your intentions if you plan to broadcast/post/upload anything. Know that we take people's privacy very seriously!
DISCIPLANARY
:
Break rules/piss off Managers;
you may or may not get a warning.
Suspension:
3 months -to- 6 months; both LA and OC
Perfect TEN Men:
Your card may be revoked, because you lack the qualities of a P10 Sexy Gentleman! But you are still allowed to attend events (but lose VIP privileges: No discounts, free towels; reserved parking or free valet; no admittance to P10-only events; etc.) YELLOW-BAN: 6 months -to- 1 year; both LA and OC; $50 Member Re-Entry Penalty Fee RED-
BANNED:
Aloha, and bye Felicia! This is irrevocable. The above infractions may be contested by you, as you do have one appeal.
SAFETY FIRST: ATTIRE
While on our property: NO BAREFEET OR SOCKS ONLY-- YOU MUST HAVE FLIP-FLOPS, SANDALS, OR SHOES
WHEN WALKING AROUND for your safety... no exceptions
. Because of constant renovations, contractors have dropped nails, glass, and other sharp objects around the property. We do not want anyone getting hurt!
LEAVE SHOES IN YOUR CAR
and walk in with easy-to-remove FLIP-FLOPS/similar if you are getting undressed/changing.
LOCKERS
Not renting a $3 locker? (Space is limited if you are). We can hold your PICTURE ID and lock it securely. Our
small lockers
DO NOT have space for backpacks or shoes, and
no backpacks are allowed anyway due to theft
! Also, if you become a pain interrupting our staff to go in/out of your locker repeatedly, we're not going to put up with it. Get a VELCRO ARM POUCH! DO NOT BRING TOWELS FOR THE POOL OR JACUZZI, as so many are stolen (and guys will clean their butt hole on YOUR towel when you are not looking!); and the
small lockers do not have the space
!
You must rent up to 2 towels for $4
, which fully goes to the laundry service that picks up all towels on Tuesdays.
BE SMART: VELCRO ARM POUCH
Invest in a $10 arm pouch or larger one or fanny pack to carry ID, phone, condoms, lube, 420, poppers, spare tip money for Go-Go-Guys/Ambassadors or Massage Therapists. WE SELL THESE AT THE FRONT DESK FOR $10. There are many available.
AMAZON.com example, click here
.
We're really nice, good, generous guys ... but some of you are PITAs (Pain in the Ass - and we mark your file as such). Some of you deserve to be suspended or Yellow-banned for 1 year. A few have been irrevocably RED-BANNED, in perpetuity. We really don't want a cancer spreading in our amazing group of great men (who are intelligent and have common senswe), so our managers are going to be like the
Seinfeld: SOUP NAZI
.
The biggest PITAs are the ones who don't pay attention, won't take the time to read everything, and then break the rules
, often endangering themselves or others. They destroy property, too and it costs us and all your Brothers in this private social club. People steal things, so all these rules evolved over 30 years. In any case, a slight to one of our members or the 'legacy house' is considered a violation to ALL. Others (sometimes innocently) waste our time. The reason our website and Newsletters get so wordy is because over 30 years, guys do stupid things; get hurt; threaten the group, and we get the
same questions over and over
. So we address everything here and in the Newsletters. Here's a simple rule: Don't ask us questions and expect an answer ON the event day/evening; or 24-72 hours before that. We all have full-time careers away from the OC house, and volunteer and bust our butts to get everything clean and ready to show you a great time. No one is paid for this. The manager makes $1.00 per year. Don't ask us questions ALREADY ANSWERED on this website or in the Newsletters or e-mails to you. You should be using the keyword
F
IND function on your browser (covered on this website) to look for things you need. Re-read the entire website every so often, too. Don't ask us in e-mails or social media: How many guys are there now? Are there any guys there now that are (hot muscle tops, Asian twinks, gym jocks under 30, blond guys who look like surfers, Zaddys that are James Bond types, etc etc etc). Don't ask us: How do the guys dress? What do they do? What can I expect? Go read
MenPlayLA.com
where they cover Q's like this. Why do we get fed up with these Q's?
Until you do one of these in your OWN home, you will never really know the hell at times
: Most organizers give up in 1-4 years! We've lasted 30 so far. Again,
MenPlayLA.com
explains what it's like to put these on, and the flakiness of the crowd across the board. And the one thing the new managers learned during the Relaunch of June 2021 over 30 months is that
we can never predict what vibe or what kind or what age or what people will do or what type shows up
!
IT DIFFERS
EVERYTIME
!!!
One Friday, we had a large group of Twinks/Twunks under age 26, so we told a regular guest that he should come the following Friday, as the twinks said they would come back again. Then that night came, and the place was crawling with 45-year-olds (many sexy Zaddys) and only 1 twink. And that twink was 100% top, which was also the case for the regular guest who was into twinks. He left disappointed. Another first-timer asked the night before, "What do people wear?" We replied everyone was in swimwear since the new Jacuzzi, and a few stayed in short pants, shirtless, last weekend. Then during the next event, we had a bunch of voyeurs who kept all clothes on and just watched others. Only 2 guys were sans clothing: old grandpas naked in the Jacuzzi. "Do you have big Black guys that go?" We reply, yes, we have a few, and some that are regulars and really gorgeous. But on the night that person arrived, there were only Whites and Latinos. WE ARE NOT PSYCHIC. And, across all events like ours, did you realize
40-60% who RSVP don't show up
?!!! So if we see 10 RSVPs from cute Asian guys we know are regulars, how do you expect us to tell you and reliably report that they will all show on a particular night?
So please, just stop with these type of inquiries flooding our IN BOX
, and be smart: Just come and have a good time. Know it is HIT OR MISS. Talk to the regulars who keep returning: They will tell you that they have the best time, and encounter great men, when they increase the odds! There are events where we are packed with 70-120, and the vibe is great. Other times, same amount of men, and people are moody and it's not as great as it could be. There are times when 101 people have RSVP'd, but only 22 actually showed. But damn, what a sexy 22 they were and what a great vibe and sexy fun did EVERYONE HAVE together. Quality over quantity. Remember that the 'quad-mester' of Nov. thru Feb. are our slowest months, because of the night cold and holidays. Still, guys show up! And the OC house is weird with night weather because it can be 55-64F cold all year around, unlike LA where summer and spring nights warm up.
Between PLAY, relax in the Jacuzzi (first of 2), lift weights, or meditate in 2 Steam Room Pods at the OC House:
OPEN BAR ALCOHOL POLICY AND FINANCIAL SUPPORT OF MADD.ORG
A new initiative by volunteer Manager Eddie.
When founder Mike started in 1994 May, it was a no alcohol event. Then it turned into a BYOB social amongst friends. Then, Mike started serving beer. Plain, everyday beer. The relaunch and start of the hoarder mess removal in 2021 June made drastic changes that saw our circle of friends grow. Past "trouble" with neighbor complaints and police calls were never a result of our private social events, but, Mike's bad judgment in helping too many homeless and drug addicts who gathered at the nearby park and heard of his generosity in passing out money, food and shelter. 2021 started the eviction, restraining orders and "diligence of vigilance" discipline that cleaned up the act. The neighbors saw a huge difference and expressed appreciation for the 180 and peace and quiet enjoyment of their homes. You should note that
no part of the Donation ask goes to alcohol
. This private social event does not skirt the law and sell alcohol. Liquor is donated by a group of elders who appreciated Mike's events in the 1990s, and retired wealthy. All of the donation ask goes towards expensive entertainment, massage dudes (when we have them, they take 95% of your donation!), and the growing electricity and food cost used by the events. Mike started in 1994 with a $5 ask, and no one is turned down if they can't donate. The #1 item in the Patio Bar according to inventory?
Bottled water
! Boy, do you boys drink a lot of it. Multiple cases. Even today, Mike can be seen at the market loading cases of water for you at age 73! And we recycle the empty bottles to prove it! Mike has been fortunate that in the last 2 years since the relaunch of clean-up and safety improvements, only 5 people were permanently banned due to getting drunk. Two rode in via Uber or bicycle; and three were not allowed to leave! We forced them to sleep off their drinking on the couch at 1:00 a.m., and they were okay at 5:00 a.m. Starting in June 2023, if you are suspected of being near or above the 0.8 limit, you will not be allowed to leave until time ellapses in a "triage" area and your level tests at
0.6 or below
. You will have a suspension of 90 days from all of our events. And we are serious that if you do this again or leave before your levels are safe, you will be permanently banned from our circle. We will not allow you to have
"just one more (weak) drink,"
unless you test below 0.6 on the breath test.
OUR QUARTERLY COMMUNITY CONTRIBUTIONS
with your door DONATION ASKS...
Besides the 501c3 non-profit
LGBTQ+ orgs
that Mike makes donations to, we will also start regular donations from your door ask to
MADD.org
and the
Garden Grove Police Association
, our brave men and women in Blue who risk their lives at every moment, on and off duty, for our safety.
Your Door ask donations will also go to
National Public Radio
; the
Public Broadcasting System
; local L.A. and O.C. ASOs (AIDS Service Organizations (like
Michael Weinstein's AHF: AIDS Healthcare Foundation
; and
APAIT
that does our STD/STI/HIV testing on-site (
Asian Pacific AIDS Intervention Team
). Finally, for #BLM .....in the continued prejudice, hatred and racism they face, Mike contributes to the
United Negro College Fund
.
Women:
They
know
their children 9 months before we are born. When AIDS first hit in the 1980s and 90s, most gay men were in the closet, and thus did not associate or get involved for multiple reasons of fear. Most straight men stayed away from helping or saying anything, for fear of being perceived as 'being a fag with
THAT
disease.' Who came forward in droves to speak out?
Our mothers.
Our sisters.
Our female friends.
Since 1994, way before the meds available today were invented, we give back to our ladies via programs listed at
NationalBreastCancer.org
– the leading cancer affecting women. Finally, in stopping the homeless and drug vagrants that kept coming directly to Mike's O.C. house from a nearby park, causing mayhem, violence, theft and vandalism (they are all gone now), what is left of door proceeds will go to
Orange County organized programs
to help people become sober-living, and find transitional shelter, guidance, job placement, and to become self-sufficient. Any member of our private group may ask to review a copy of these quarterly contributions at our events.
NSFW: This site is for Adults 18+ only.
Our 30th Year
!
All-male, private friends events in both L.A. and O.C.
... socials, dinners, BBQs, Jacuzzi; OPEN BAR | FREE MASSAGES | Go-Go-Guys; Fetish Night Specials; Underwear/nude, Speedo, Jock Strap, Lingerie, Rope Bondage Art, Erotic Performance Art, Gym/Muscle Worship, and other male form appreciation!
EXPLORE YOURSELF - EXPRESS YOURSELF
!
IF you've
only
been to our O.C. events before
June 2021
(275 guys), then you don't know
the ALL NEW EVENTS
(2,290+). If you haven't been to the house after Aug 1, 2023, then you haven't seen that 99% of the hoarder mess is gone; the first of two Jacuzzis are in, and a new schedule and spirit has attracted great people and new, hotter guys, too. The house will go through an entire new interior design and landscaping from 2024 forward.
O.C. Division Attendance
:
Slow Night: 35 or less*
Average Low: 36~50
Average: 51~75
A Great Crowd: 76~120**
*FIRST-TIME 'NEWBIES' GET A FREE PASS
for any future visit (within a year)
if there are 35 guys or less in our private social group attending at the time that you leave. **For your safety and to obey fire codes, and so we can manage a crowd to be respectful of our City and great neighbors, we do not allow more than 120 at one time. We have hit this number many times since 1994, and have people wait in line until others leave. We turn the music down and ask everyone to be quieter late at night ... especially when walking back to your cars or waiting for rides. We enforce our rules with vigilance.
URGENT HEALTH ALERTS
:
-
CDC Bulletin (Meningococcal)
Meningococcal Disease
can be fatal. It was first noticed when men became ill at Florida Pride, and many were hospitalized. Some have already died. As of late August 2022, Toronto now has an outbreak and deaths! A special vaccine is recommended for MSM.
-
Monkeypox
is (mostly) non-fatal; Get
DOUBLE-VAX'd
guys!
Covid-19 is STILL a thing, folks
. As of early Oct 2022, a new biovariant BOOSTER is finally available for the many contagious strains from the past 9 months. You can get this booster 2 months after your last Covid vaccine. Ask for a free test at our events: if you are positive, we will refund you and send you home. Of course, our team that serves you are tested!
THE HOARDER MESS OF 42 YEARS IS GONE:
RELAUNCH #2 AUG 2023
If you've been to our O.C. events
BEFORE
JULY 2021, then you don't know our events
TODAY
... this is no longer your grandfather's get-together from our events of our first 2 decades up to Covid's 2020 lockdown break.
WE ARE ALL NEW
, much improved, and have an amazing vibe, attracting a younger, hotter crowd! And we're only gonna keep making improvements to the house and vibe, so come give us a visit!
CLICK the logo below to find a location near you for Monkeypox (MPX) and/or updated Covid vaccinations. Vaccinations have to be 30-days apart from each other, including the SECOND DOSE of the same vaccine. See our HEALTH section further below for STI testing and other info.
POOL AND JACUZZI WATER IS KEPT CLEAN!
Jacuzzi manufacturer recommends the filter is cleaned once/week and changed once/month. Cleanliness and hygiene is so important since the new management changes in June 2021 (in all regards of the previously filthy hoarder house) that we say: Screw that with you skanky guys being hoes (LOL) ... we are putting in new filters every 7 days! Below, our first filter after 6 days being swapped out during chemical tests and a soft launch event (July 24, 2023):
NOTE: Due to theft prevention and limited $3 locker space, NO BACKPACKS are allowed
.
About 12-15% of the men
who attend each O.C. house event are super gorgeous/gorgeous, and they don't sport a bad attitude, or they are asked to leave. (The exclusive L.A. events have 100% gorgeous men, and to keep their L.A. membership, they are required to go to 3x O.C. events each year, as well as scout for newbies to induct. Some are pictured here on the site). New hot guys are discovered/scouted at the O.C. house events as well. Hot newbies are nominated and then voted for induction into the elite L.A. group.
The O.C.'s 12-15% gorgeous do not go all at one time, nor to every event. If you give-up after just one visit, you'll never meet them. Like a bathhouse or nightclub visit, it all depends on the night. The more you visit, the more you better your odds of finding someone you like, and who wants to be with YOU!
Many guests make new friends and a lot come just to socialize – this is a VERY FRIENDLY, no attitudes social event of male appreciation!
Our OC events are for

:

18+ males only. Twinks. Twunks. Jocks. Zaddys. Daddys. Otters. Cubs. Bears. And a few grandpas.
METRICs
:
We want to be transparent. After your first visit, you should not give up if you don't find anyone attractive. Instead, let managers know what your 'type' is by sending pics to our e-mail after we get to know your personality and fantasies. We'll dig into our database and find people who find YOU attractive. Then, we'll arrange a mutually-agreed date for you to meet at our event. Voila!
Mutual Attraction Match
services. After all, if you are here only once every 2-3 months, so is the other guy(s), but on a different date. It could take 6+ random visits before you two align. Let us take the guess work out so you don't waste your time! Otherwise, we're still the best $ bargain to socialize, drink/eat, watch, make new friends who may know someone who is your type, and kill time with a friendly, no attitudes bunch of awesome brothers... and you may win the $50 cash raffle, too. Winter (November thru February) are our slowest months -- mostly because it is cold at night. Spring/Summer/Fall are our highest attendances.
2 DIVISIONS: LA and OC
O.C. events are INCLUSIVE - any male who is accepted as a member can attend, all types, all ages, all body types. L.A. events are EXCLUSIVE, and you have to be an "8-10" in beauty or have some kind of talent, then are nominated into that private club by meeting a scout at the O.C. event. L.A. members MUST attend 3 O.C. events each year.
O.C. Division
: Here are some numbers as we've logged them at the Check-in desk... (we have done well for September~December; January was slower; February has picked-up well and we expect higher numbers in March and certainly April as night weather warms up!
2021 OC RELAUNCH #1: New Management Changes Bring New Faces – Aggregate Attendance
:
3rd Qtr
June: 104 (38 newbies)
July: 121 (43 newbies)
Aug: 106 (28 newbies)
3rd Qtr Cume:
331
(
109
, 33% new guests)
Summer Fiscal 3rd Quarter
Demo Ages
(change vs. 4th Qtr 2020)
***
18-24: +500%
18-34: +800%
18-49: +900%
50+: +70%
60+: +0%
(change vs. 4th Qtr 2020)
Asian/Pac Isl: +425 %
Black: +150 %
Caucasian: +36 %
Latino: +570 %
(All others FLAT)
Attendance by Body Type
% change vs. 1-2 Qtr
Twink (18-24): +625%
Twunk (25-34): +400%
Jock (18-49 Gym Bod): +300%
Zaddy (35-59, Sexy): +200%
Daddy (35-60+): +850%
Otter/Cub (18-34): +300%
Bear (35-49; 50+): +350%
Chub (any age): +300%
Pretty Boy/Men, any category, since June 2021 re-launch: +1025%
General 411:
IMPORTANT THAT YOU READ ALL OF THIS!
BOTH LA AND OC

:

BRING YOUR I.D. - We check it! LA Members are given a Barcode Passcard which must be presented - no exceptions.

OC

:

SPECIAL EVENTS may be free for VIPs, or have higher prices and be BY INVITE ONLY. See info/

SUBSCRIBE

to our eMALE Newsletters.

**

We have not had a donation-ask increase for almost 10 years! See the sex event comparison chart (further below before the photo tour). We are a bargain!

Plus

:

If you are a

first-time newbie

and it is slow (less than 35 guys), we will give you a

manager's comp to get in free on a future visit

, so don't just leave...

ask for the Manager.

$25 Donation gets you a chance to

win $50 cash raffle, plus additional smaller cash prize(s).

CASH preferred, but

@Venmo

and

$CASHapp

are accepted for a

$3.00 service fee

added to your Donation Ask.

Why? Because we really want to discourage it.

So many guys hold up the Check-in line downloading apps, having issues, not being organized (we ask if they want a Locker or Towels for the Jacuzzi/Pool, and they decline. Five minutes later they are back to try and make a $3.00 payment, holding up the line again, making people wait behind them!

Read the TAB: "Don't Be An Ass."

LOCKERS

: SEE ABOVE the VELCRO ARM POUCH picture.

NO DRUG usage on the property (see below): No backpacks are allowed.

Also, due to theft prevention, if you bring a backpack or bag, it will likely be searched

at entry and when you leave -- best to leave valuables locked and hidden in your car. Every so often there are special nights, honoring first responders (Police/Fire/Ambulance/E.R. teams), Military, Seniors and Students. Plan your arrival time:

At the OC events (FRI/SAT nigths), we find that most...


- Regulars/Elders arrive earliest:

Between 8pm~9p
- Ages 35~59:

9:30pm~10p arrival
- Younger 18~34; 18~49:

10pm~12Mid arrival

We

start closing at 12:30am

and stop by 1:30am,

usually.

Again,

IF the vibe is great and people are quiet, the managers

may

extend past closing time. Don't call or send e-mails or text messages (as if we have time to answer 30 guys if we are still open!) CHECK OS

EED

for that info.

OC

: Free street parking (gets filled fast). We are working on a VALET for OC in 2024 Spring.

LA

: You must have your car valet parked. Since the address of the events changes it is best to Lyft/Uber with friends.

LA

events are only 4-5x/year; off November thru April) are at a private mansion that changes - the address is sent only to those permitted to each event.

To apply to be nominated and inducted into

LA

's ev, you must show in-person to the

OC

event for a meet-and-greet a few times, so we know your personality. It is not a good fit for everyone's vibe. You should be a 8-10 in attractiveness and have no attitude!

OC

3x/month

events are near Disneyland. The

Address MAP NAVIGATION

auto link is at the bottom with our phone number and e-mail links. Use your browser to search

"

ADDRESS

"

if you don't want to scroll below (CTRL-F or CMD-F).

OC

: Poppers OK.

NO on drugs. As of August 2023, 420 is okay only via pen/vape or edibles. No joints or bongs.

There is a cigarette/cigar smoking area, and we do provide complimentary lighters.

LA

: Poppers, 420 is OK in any form. NO on drugs as events are in a rented mansion.

OC

★

CLOTHES CHECK / BELONGINGS

:

Please do not walk in any undress/sexy clothing while walking through the neighborshood and respect our cool neighbors!

We have

limited locker space for $3

in a shared system (only we have the keys to open/close). We ask that you

leave valuables and your phone locked in your car, out of sight. You will need your picture ID (and/or Military/Student with birthdate printed) and some money for the Donation Ask and to tip Go-Go-Guys

, but don't bring in a lot of cash. Some men carry Poppers/Lube/Condoms in a velcro armband pouch. We do provide condoms/lube for $1 for 2 of your mix/match choice). If you want to walk around semi/full-nude, then please rent a locker. No backpacks or shoes are allowed in our lockers due to space constraints.

YOU MUST HAVE FOOTWEAR

.

OC

★

We do not send out RSVP confirmations, nor do you need a "reservation" or to be put on the guest list

-- Just show up if you are a member!

Keep in mind that capacity is limited by safety, fire code, city/police code and

respect for our neighbors

in keeping noise and impact to a minimum.

LA

★

You must wait for an RSVP confirmation and have this on your mobile phone for entry with your picture ID AND your LAOC Jacks VIP card -- no exceptions. You cannot use a photo of your ID from your mobile phone at entry.

HYGIENE

:

Some private groups/clubs want guys to arrive un-bathed or smelling. Others ban cologne. We have had some guests who don't shower or have very strong, bad body odor.

We'd prefer that our crowd come after a good shower and not heavely perfumed, and

with

ample deodorant

.

BOTTOMS

: This should go without saying:

At least 3-5 hours before

you leave your home, be enema'd first, then showered second (not the other way around). Some indiots try to enema at the event right before they start activity, and their insides are all wet and they make a mess. Also, the front desk has Imodium, guys! Make use of it!

BYOB

: You may not bring your own alcohol. If you get drunk and are out of control, we will ask you to leave after your test is

0.6 or below

, as you wait in our back office. Refuse, and you may get suspended or banned.

NO GLASS BOTTLES are allowed

.

FOOD/POTLUCK

: After our re-launch in June 2021 with Covid-19, our new Business Manager banned our guests from bringing treats to share. People with unwashed hands were grabbing cookies, chips and other food - and we were worried about bad intentions for health reasons, so we now serve snacks that are individually wrapped, and have gourmet pizza prepared by a chef. We ask that you not bring your own food

OC

: Food, snacks.

LA

: Chef makes breakfast next morning. There are snacks in the evening and a full open bar.

OC

★

SLING, RIM, F-BENCH, multi-areas for play and socializing.

LA

★

1

common

group

area

which everyone must remain in. We always play together.

OC

★

Ask about free on-site, 20-minute result HIV testing. STD-STI tests, too. Condoms, lube, Covid-19 masks and testing available. We are attempting to have Meningococcal Disease and Monkeypox vaccines available on-site.

LOST AND FOUND

Both LA and OC divisions have LOST & FOUND boxes which contain items we find the next day during cleanup. PLEASE DO NOT GO BACK TO THE HOUSE AND KNOCK ON THE DOOR TO CLAIM YOUR ITEM! Both LA and OC locations are usually vacated and locked right after an event is done. You should WRITE to the managers at:

theLAOCjacks@gmail.com

to schedule an appointment.
PAST EVENTS:
THE SPECIAL 2022 NKP SATURDAY BIG BASH!
SAT JUL 2nd, 2022 | 8pm~2am (Extended hour)
Alejandro wears his LA/OC Orange proudly.
Not a Daddy, call him ZADDY.
You're a special man... but are you enough to be a 'PERFECT TEN?'
The first 10 PERFECT TEN cards were bestowed Oct. 17, 2021. PERFECT TEN members may nominate others to be inducted. ALL men in the L.A. division of The LA/OC Jacks are automatically awarded PERFECT TEN cards. The PERFECT TEN black VIP Card is bestowed to the most special of men, giving them X-clusive privileges to encourage them to keep returning, to grace all of us! And there will be PERFECT TEN-only events for only these HOT LA and OC men to be together.
No Attitudes...

just happy 2023 gayness

.
Zaddy says, "You are welcomed."
@Venmo
and
$CashApp
accepted for Check-in Donation. However, as this greatly slows the line of guys waiting to get in, there is a $3 surcharge to discourage electronic payments. Please bring cash.
We rotate body types/ethnicity of our Go-Go-Guy dancers. If you or someone you know wants to apply for this well-paying, easy 90-minute gig, write us an e-mail with face/body pics and direct e-mail address and mobile phone number.
Our next Go-Go-Guy is a Muscle Jock: AMAR. Amar likes to play with our guests (seriously!), so be sure to tip him well, oil his body, then 'meat' him when he's done working!
Our first TWINK Go-Go-Guy was DINO, Sat. Sept 25th, 2021 ... and he was such a crowd pleaser, we've brought him back again and again. Dino is super cute and very charming, and he has sexy, rock hard abs and a super tight butt! He got his start at our O.C. Division and in 2023 got into WeHo gigs!
Super sexy jock JESUS has just been confirmed as our Go-Go-Guy for August. Come help us rub oil on his bod!
DISCLAIMER: By participating at our event, you do so at your own personal health and safety risk. It is up to you to maintain safer sex and Covid-19 vaccine and mask practices. Bottom line, we all take responsibility for ourselves and you participate at your own risk. Be smart! We have experts to guide you.
CDC HEALTH ALERT
:
MENINGOCOCCAL DISEASE
can be asymptomatic in 10% of people as carriers who have it in their nostrils/back of throat. A vaccine is available. With PRIDE travel, this is expected to spread. Be responsible and protect yourself.
MD can be fatal
. It was noticed in Florida during Pride when men were hospitalized. As of late August, Toronto now has an outbreak.
https://www.cdc.gov/meningococcal/
Asian Pacific AIDS Intervention Team (APAIT), In
Room 6
for confidential health tests and consultations.
Thanks to

APAIT

's Angel and Hector for the free HIV/STD-STI testing and consultations. LA/OC's Ty and Ismael got their HIV test results in 20 minutes, and said APAIT's friendliness and professionalism was right-on!
We are no longer in the tragic days of 1981~1999 ... we have made great advancements to prevent HIV. Yet today, 1-in-4 youth 13-24 still become infected by the virus that causes AIDS. Be smart. Get informed. Get tested. Play safer. Ad by Plus Life Media.
L.A. COUNTY COMMISSION ON HIV
TO REGISTER & JOIN WEBEX ON YOUR COMPUTER OR SMART PHONE:
CLICK HERE for General INFO
Click GRAPHIC below to connect to the meeting:
Check out @TheAIDSmemorial on Instagram and see pictures, stories and video of those who suffered and lost their lives... so we
#NeverForget. #HIV #AIDS
CLICK the black Twitter box below to visit our feed - or find us on SNIFFIES.
HINT
: When you see our PROFILE (pictured below) at Twitter, see the HOT pics and videos we LIKED by clicking the
LIKES
tab on the bottom right of the profile header.
SHARE news about us on your social media, e-mail or send our link to others:
The stanchions show you the way...
Major Mike (71), who at age 43 took a risk and founded this social gathering in a conservative, anti-gay county to allow men a safe place, greets you at the Check-in desk today as he did 28 years ago... a proud veteran. We THANK YOU FOR YOUR SERVICE, in many regards, Sir.
Gourmet pizza, specials for fresh made vendor hotdogs on a hotdog cart, wings, bottom-friendly assorted nuts, assortment of chips, and freshly made popcorn ...
The Junkyard Bar's wine chiller keeps our reds and whites at the right cool temperature and oxygen state.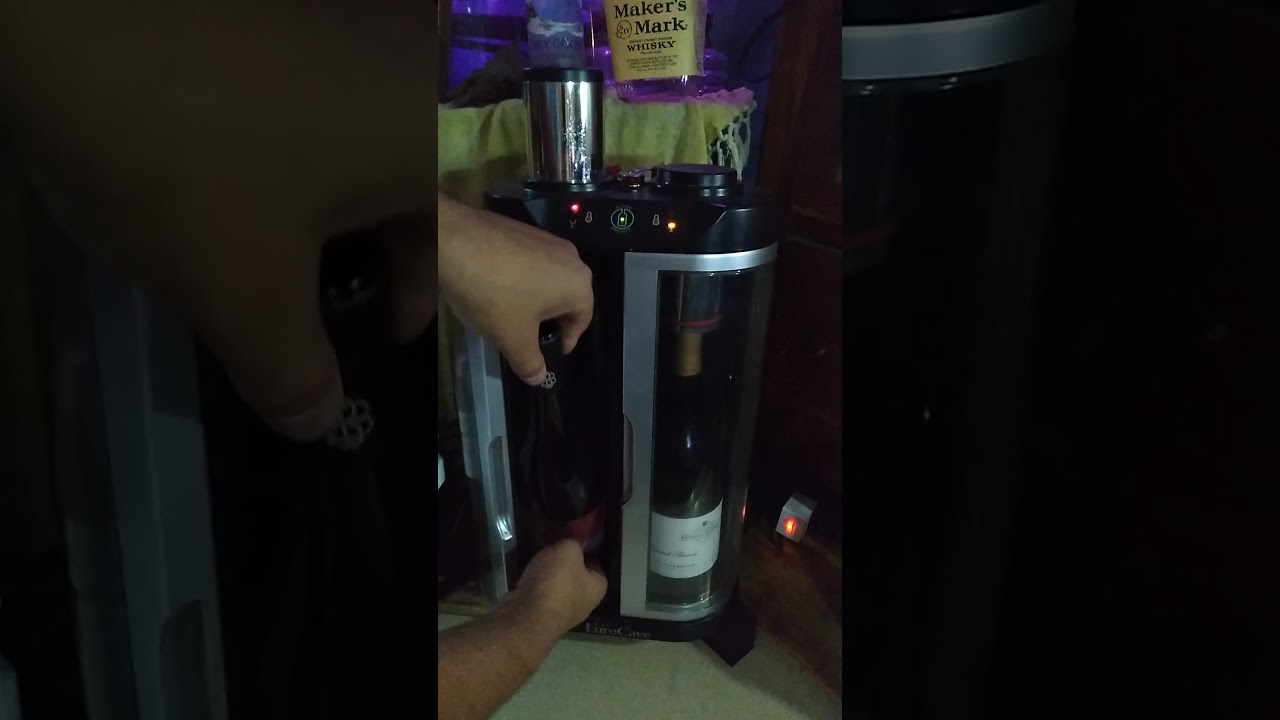 Winter months and other cold nights have heaters and fire pits in the backyard Jacuzzi area.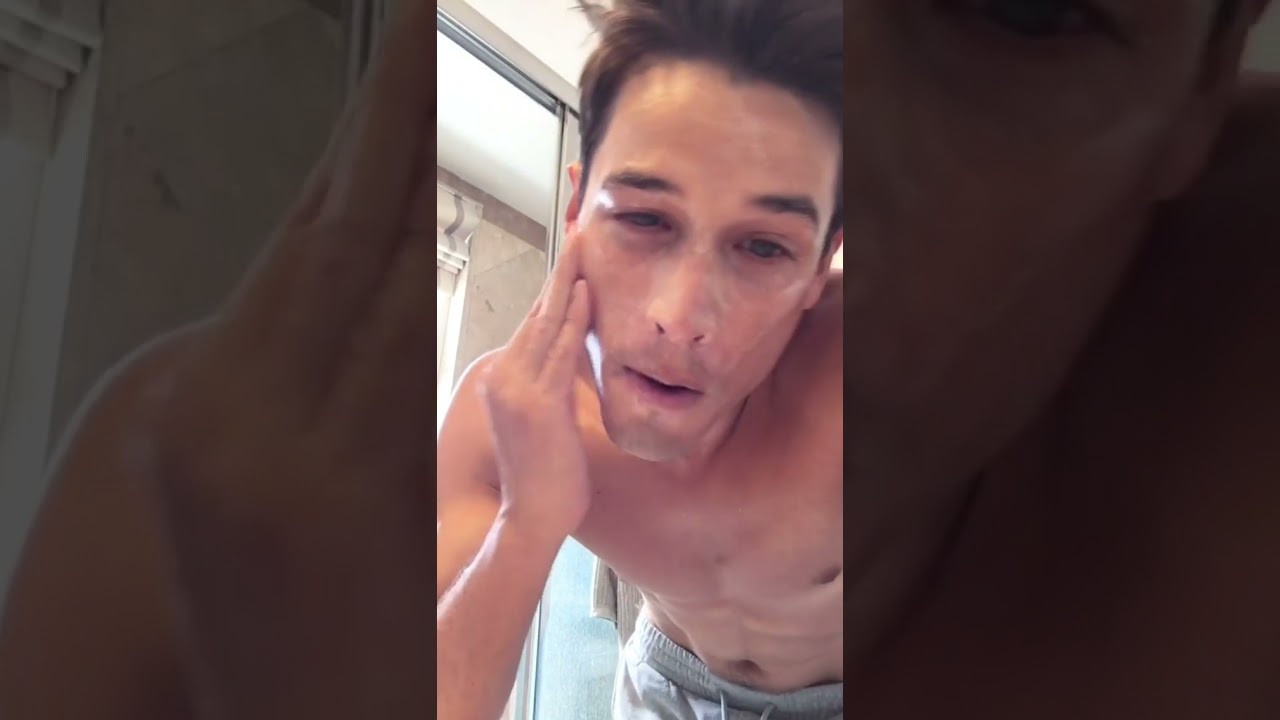 We have a very small team that works hard to make these events happen, and on event day, we are up at
4am
running errands and getting things ready for a
8pm
opening. DUE TO THE LARGE VOLUME OF LAST-MINUTE CALLS,
we can't tend to everyone's e-mails/calls
on the event date
, or even 72 hours before that
. So read everything carefully on this website, and PLAN AHEAD by asking Q's
a week before the date
, if you want some kind of reply. Please
DON'T CALL US ON THE EVENT DAY asking for directions or for info already on this website.
People actually call us DURING an event asking if we are open. We're too busy making food, drinks, keeping ice machines rolling, constantly cleaning-up, helping the Go-Go-Guys getting ready to perform – to be answering phone calls or e-mails
during
an event.
If the phone recording or website says nothing about a cancellation,
then YES, WE ARE OPEN
AND BUSY with our guests on its scheduled date. Also irritating to our team is when people send multiple back-and-forth e-mails, especially when things are already addressed here on the website, or are common-sense answers.
www.
the
LAOC
jacks
.org
Los Angeles | Orange County
www
.the
LAOC
jacks
.org Los Angeles | Orange County
www.
the
LAOC
jacks
.org Los Angeles | Orange County